30mL (8dr) vial w/cap (528 & VERSA)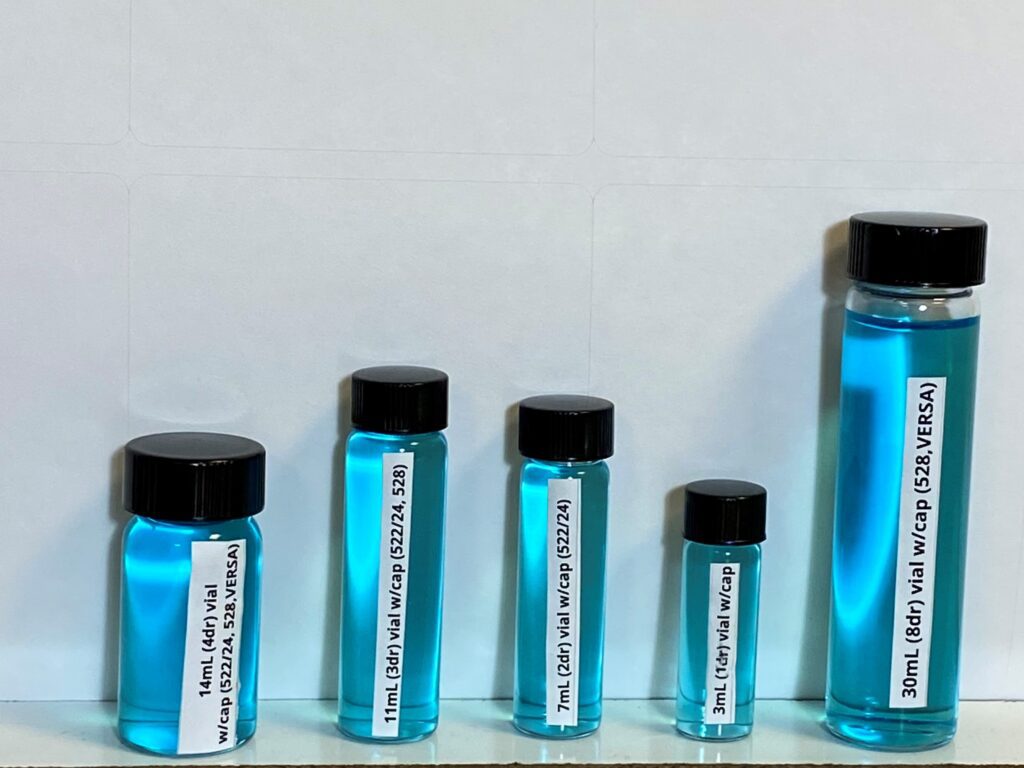 Price: $1.18
Vial 30mL (8dr)
Clear vial with black phenolic cap.
Each vial has different path lengths for spectrophotometric measurements with the FS-528 and VERSA interfaces
SKU: Vial-30
Description:
Spectrophotometer vials to be used with the FS-522/24, 528 and VERSA interfaces. Our vials are of two different volumes and path lengths –
3 mL = 1.10 cm path length: 7 mL = 1.46 path length, 11 mL = 1.66 cm path length, 15 mL = 2.25 path length, and 30 mL = 2.25 path length.
Designed for use with or without a screw-on cap (included). Clear, Various sizes and capacities available. Black Phenolic Caps. In stock available for immediate delivery. We have 5 different sizes and capacities from 1ml-30ml.